Elder Furi is a white Furi who is the leader of the Super Moshis, in Moshi Monsters. He used to be friends with Dr. Strangeglove.
Biography
Character Encyclopedia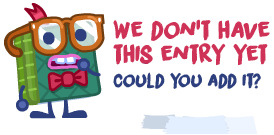 Moshipedia
Main article: Moshipedia
Elder Furi
If it's guidance you seek, look no further because Elder Furi is the all-seeing, all-knowing leader of the Super Moshis. He might seem a bit old and crusty, but this ultra-powerful monster knows everything there is to know about... well, everything. How? Rumour has it he tumbled into the mythical Well of Wisdom as a baby and emerged chanting 'Ohmmmmm!' through his flowing beard.
Younger Furi
Younger Furi was the best friend of one Lavender Troggs while the two of them were studying at Super Moshiversity. He eventually grew up to become Elder Furi.
Fiction
College friend to Dr. Strangeglove. Will not stop calling him his original name "Lavender".
Gets kidnapped a lot by Dr. Strangeglove.
Nobody cared at the beginning of Season 2 and he escaped and was lost in the jungle till Jollywood mission.
Utter goofball in the comics where he asks Super Moshis to help him get toilet paper or fix his air conditioning.
Design
Elder Furi wears a grey hoodie featuring teal-tinted patterns. In addition to this, he has a beard virtually as long as his entire body and is most commonly seen possessing a mystic staff holding several multicoloured pieces of gems, fittingly known as Rox. Once described to have had a passionate relationship with Dr. Strangeglove (alias his name Lavender Troggs), Elder Furi once had a seemingly close bond with his now arch-rival. His other close relationships hold many major figures in Moshi Monsters itself, such as the Super Moshis.
He currently resides in Monstro City.
Trivia
He owns four Musky Huskies, one white (White Fang), one brown (Brownie), one blue (Blue Fang), and one red/pink (Pinky), all seen in Snow Way Out!.
There is a statue of him on Main Street, which replaced Timernator's statue.
There was once a contest to find Elder Furi's origin story.
Elder Furi is one of the only main monsters in Moshi Monsters to not appear in the movie.
Elder Furi's silver foil series 2 card is the best in the series, having an unparalleled 100/100 'Weird Beard Whip' Mash and 'Ancient Staff Shield' Mosh.
Gallery
In-Game
Mash-Up Cards
Other
Ad blocker interference detected!
Wikia is a free-to-use site that makes money from advertising. We have a modified experience for viewers using ad blockers

Wikia is not accessible if you've made further modifications. Remove the custom ad blocker rule(s) and the page will load as expected.