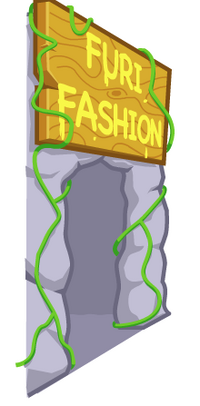 Furi Fashion is one of the shops at the Monstro City Marketplace on Sludge Street, owned by an original brown coloured Furi. It generally stocks large items related to strength and contact, because all Furis are very large and strong. The items there also tend to be very expensive, as many of them cost over 100 Rox. Plus, to add that extra touch, the store is decorated with stone, made to look like the dwellings of a caveman. This hint suggests that Furis may have been prehistoric.
Gallery
Ad blocker interference detected!
Wikia is a free-to-use site that makes money from advertising. We have a modified experience for viewers using ad blockers

Wikia is not accessible if you've made further modifications. Remove the custom ad blocker rule(s) and the page will load as expected.