Gail Whale is a character in Moshi Monsters. She is a blue-striped whale seen around the waters of the Cloudy Cloth Clipper at the Port. She is a regular character like Octo, who often appears in the background.
Monstrous Biographies: Cap'n Buck
Main article: Monstrous Biographies: Cap'n Buck
Being the first to call Buck "Captain", Gail Whale has been a major aspect in the direction of Cap'n Buck live. After saving him she gave him tour of all the islands around Monstro City, with the latter being the final stop. As their goodbyes basically went unnoticed, Buck was determined to find her and thank her for what she has done for him.
She speaks Whale-sh (Welsh), which Buck, much to his surprise, could understand.
Biography
Character Encyclopedia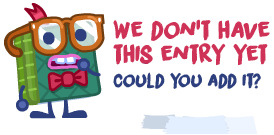 General
All the residents of Monstro City are eternally to gentle giant Gail Whale who spotted Gift Island one blustery day when she was out exploring Potion Ocean . This fantastic find changed the lives of everyone who loves to give and receive gifts, and earned Gail a place in the Moshi history books.
Moshipedia
Gail Whale was among the first Monstro City residents to spot Gift Island. After achieving fame from her find, she's been watching for new discoveries and reporting via HAM Radio ever since.
Trivia
Gail Whale appears in the Best Friend Video Gift alongside Kissy.
She is found in the surroundings of Bleurgh Beach, The Port and seen from Gift Island, making her the most present character after the The Moshi Sun.
Gallery
Ad blocker interference detected!
Wikia is a free-to-use site that makes money from advertising. We have a modified experience for viewers using ad blockers

Wikia is not accessible if you've made further modifications. Remove the custom ad blocker rule(s) and the page will load as expected.