Ken Tickles is a blue roarker with three eyes and an orange construction hat, like Judder's. He holds a greenjackhammer. He has an indigo non-sleeved top, and indigo trousers, with a pair of natrual green shoes. When you see him on Main Street, he is jackhammering crazily - his three pupils in his eyes spin round and round.
Biography
Character Encyclopedia
Main article: Character Encyclopedia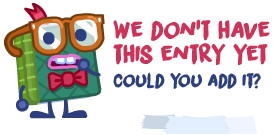 ---
Moshipedia
Main article: Moshipedia
Ken Tickles isn't the happiest Roarker in Monstro City. Envious of his colleague, Bjorn Squish, he works twice as hard to be noticed, and still doesn't attract any attention. What we do notice is three eyes are better than one when precision drilling is involved.
Gallery
Ad blocker interference detected!
Wikia is a free-to-use site that makes money from advertising. We have a modified experience for viewers using ad blockers

Wikia is not accessible if you've made further modifications. Remove the custom ad blocker rule(s) and the page will load as expected.