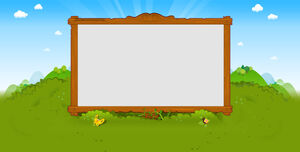 The Loading Screen comes up after someone has logged into their Moshi Monsters account. It shows I.G.G.Y. chasing the cursor while the player waits for the game to load.
Formerly, a white box would appear to show that the game had almost fully loaded. As of the screen update, the white box does not appear due to the fact that the screen is inside a wooden frame.
History
The Daily Growl held a competition to call unnamed Moshling (who is now known as I.G.G.Y.) that appeared on the loading screen.
For Halloween in 2012, he dressed as an orange witch.
In November/December 2012, a Twistmas I.G.G.Y. was added to the loading screem for a limited time only.
In May 2013, for the Pirate Takeover, I.G.G.Y. was dressed up as a pirate.
On 24 June 2013, the loading screen had a major update. 
Gallery
'Gloop' Screen
Normal
Super Moshi Mission
I.G.G.Y.
Ad blocker interference detected!
Wikia is a free-to-use site that makes money from advertising. We have a modified experience for viewers using ad blockers

Wikia is not accessible if you've made further modifications. Remove the custom ad blocker rule(s) and the page will load as expected.