Long Beard
Talk

10
2,956pages on
this wiki
Long Beard the Valiant Viking is a Rare Moshling in the Mythies set in Moshi Monsters, resembling a viking.
Combination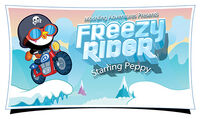 Biography
Prepare for suspect sagas of battle, bravery and broken helmet horns because Valiant Vikings are the ocean-going Moshlings who can't stop babbling on about their dubious exploits. 
Habitat
Originally from the Fibba Fjords, Valiant Vikings still enjoy sailing the Seventy Seas aboard their longboats. Or so they say!
Personality
Grumpy, Stubborn and Brave.
Likes
Pickled herrings and heavy metal.
Dislikes
Hot water bottles and chill-out music.
Trivia
Long Beard is based on Thor, the god of thunder of Norse mythology. 
Long Beard is also featured in the Series 5 Figures and was rewarded in Freezy Rider (mission).
Gallery
In-Game
Figures
Other