Marcel Le Uppity Croc Monsieur is a rare Moshling in the Naughties set in Moshi Monsters, who is a teal crocodile with a waiter theme.
Combinations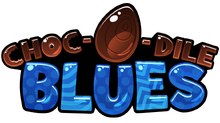 After the release of the Food Factory, Marcel was automatically available to all new users via the 'New User Experience'. 
Biography
Ooh la laa! Say 'allo to the snippy-snappy Moshlings who aim to displease and can't resist being phenomenally rude. And that's strange most Uppity Croc Monsieurs work as waiters and butlers around the world of Moshi. So if you find a gutterfly on your soup, keep it to yourself or prepare for an Uppity telling off. Merci!
Habitat
Walk around the sidewalk cafes of Hoheehoh Boulevard and you're sure to see a few Uppity Croc Monsieurs shrugging at each other.
Traits
Personality
Likes
Ham and cheese.
Dislikes
Roast beast and bad tippers.
Trivia
Gallery
In-Game
Figures
Other
Ad blocker interference detected!
Wikia is a free-to-use site that makes money from advertising. We have a modified experience for viewers using ad blockers

Wikia is not accessible if you've made further modifications. Remove the custom ad blocker rule(s) and the page will load as expected.