Moshi Monsters Gumball Machine

UK RRP
£17.99
USA Price
$29.99
Release Date
17th Jan 2014
Category
Storage
The Moshi Monsters Gumball Machine is a Moshi Monsters product, made by Vivid Imaginations. It can hold over 120 Moshlings and comes with an exclusive figure of Bodge the Artful Splodger. 
The set release date for this item was January 17th 2014, but was released a few days early. Although the product is advised for average collectable figures, Micro Moshi figures can also go inside for storage.
The product was repainted and rereleased as the Moshi Circus Gumball Machine.
Description
Argos
Collect and store your Moshlings in the amazing Moshi gumball machine! Holds over 120 collectable figures. Who will appear when you turn the handle? ! Includes 1 Exclusive moshling.
Vivid Imaginations website
Twist & Turn with the Moshi Gumball Machine.
Advertisement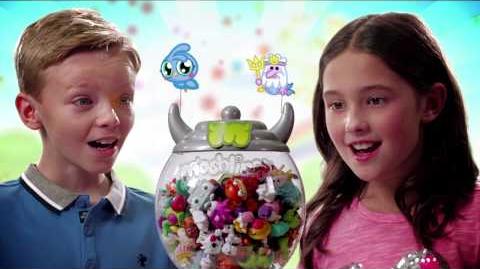 Gallery
Ad blocker interference detected!
Wikia is a free-to-use site that makes money from advertising. We have a modified experience for viewers using ad blockers

Wikia is not accessible if you've made further modifications. Remove the custom ad blocker rule(s) and the page will load as expected.