Hello and Welcome to the official Moshi Monsters Wiki, your Moshi Monsters resource! We have a total of 3,197 pages since June 17th 2008.
Welcome!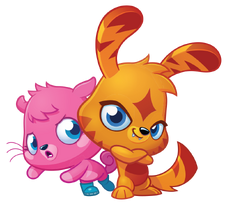 The Moshi Monsters Wiki is an information resource about Moshi Monsters, an online game by Mind Candy with over 80 million monsters adopted worldwide.

Anyone can edit, so if you would like to help, feel free to create an account and start editing, or just browse around and increase your knowledge of Moshi Monsters!

If you have any questions, feel free to ask an administrator or a user of the wiki. Please check our Wiki Policies (the rules) before editing.
Join the Chat
0
Moshi Monsters Wiki
Join the Chat>
Please read the Chat Policy before joining!
Social Media
Moshi Monsters' Social Media sites:
Our Wiki's Twitter, YouTube and Forums: