Penny
Talk

0
2,951pages on
this wiki
Penny the Mini Money is an ultra-rare Moshling in the Luckies set in Moshi Monsters, resembling a gold coin.
Combination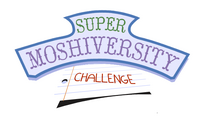 Biography
Heads or tails? You choose because these lucky Moshlings love flipping themselves high up in the air, especially when they need to make important decisions. Rub one on it's tummy, and it might just bring you good luck.
Habitat

Deep inside Dime Mine, but you'll sometimes see them flipping out on Windfall Way.
Personality
Dithering, jolly, dizzy.
Likes
Big pockets and metal detectors.
Dislikes
Falling down the side of the sofa and slot machines.
Gallery
In-Game
Merchandise
Other