Pete Slurp is a blue Monster in the Moshi Monsters.
He is in a relationship with Lila Tweet, the monster he is picnicking with.
When you click on his picnic, you will start a game called Moshling Boshling, a minigame where you launch Moshlings such as Mr. Snoodle at the opposing Glumps.
Appearance
Pete is a hairy blue monster who has two teeth sticking out of his smiley mouth. He wears a white/grey vest with sand colour shorts and red shoes.
Biography
Character Encyclopedia
Main article: Character Encyclopedia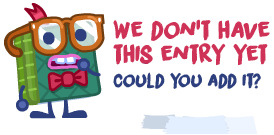 Moshipedia
Main article: Moshipedia
Looking for an adventurous friend? Look no further than Pete Slurp. A collector of rare slugs, Pete has built his own playhouse in his yard, and is never seen without his best mate, Lila Tweet. Pete is tone deaf, but supportive of Lila's singing career.
Trivia
His figure collector card refers to him as simply "Pete"; such is the same with Lila Tweet.
Gallery
Figures
Ad blocker interference detected!
Wikia is a free-to-use site that makes money from advertising. We have a modified experience for viewers using ad blockers

Wikia is not accessible if you've made further modifications. Remove the custom ad blocker rule(s) and the page will load as expected.