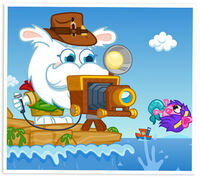 Potion Ocean is the main ocean in the land of Moshi Monsters. It is home to Rubbery Bubberies and Glimmering Glowfish, such as Bubbly and Loomy.
Potion Ocean has been involved in two Super Moshi Missions: Voyage Under Potion Ocean and The Secret Treasure of Potion Ocean.
Inhabitants
Sea Mall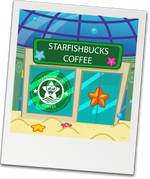 The Sea Mall is located deep beneath Potion Ocean. It is the habitat of Valley Mermaids, such as Cali. Cranky Codfathers, like Uncle Scallops also visit to buy beard shampoo.
Inhabitants
Ad blocker interference detected!
Wikia is a free-to-use site that makes money from advertising. We have a modified experience for viewers using ad blockers

Wikia is not accessible if you've made further modifications. Remove the custom ad blocker rule(s) and the page will load as expected.