The Radiant Roxy Rose is a plant seed to get Roxy the Precious Prism. The seed can be obtained by using the code "HOBBIDIDANCE". 
The code can only be used once for every monster and so far, this code has no expiration date. Once the seed is planted in the garden, the player has to plant it with two other random seeds (for example: Love Berries and Star Blossom).
As of April 2014, the Radiant Roxy Rode can also be obtained via Roxy's Moshlings Collection plush toy, thus allowing the player to have multiples of the Moshling. 
Buster's Email
Howdy!
Buster Bumblechops, Moshling collector extraordinaire at your service!
Thanks for getting in touch. I hope you've enjoyed reading about my
hair-raising adventures in the Moshling Collector's Guide. I'll bet
you're super dooper curious about how YOU can get ahold of the
fabulous Roxy the Precious Prism, the hottest, blingiest shiniest new
Moshling on the block. Well, because you asked real nicely, I'm gonna
tell you!
All you have to do is go to the Moshi Monsters sign in page
(www.moshimonsters.com/login), type in the word HOBBIDIDANCE in the
unique item code box, and sign in. Type carefully, and make sure you
spell the word right. Once you're in your monster's room, go to your
garden, and you'll find a special seed in your seed bag - The Radiant
Roxy Rose. Plant it along with any two other seeds, wait 'til it
grows, and then TAH DAH! You'll have your very own Roxy.
By the way, I'd be much obliged if you'd keep your lips zipped on
this. It's a SECRET!
I'll be seein' you 'round Monstro City... Happy Moshling huntin'
-Buster Bumblechops
Gallery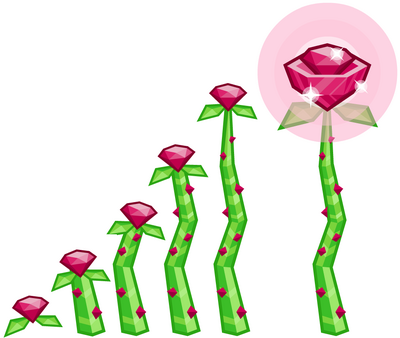 Moshi Monsters Seeds

Normal Seeds

Standard Seeds

Member Seeds

Merchandise
Seeds

2010

Radiant Roxy Rose

2011

2012

2013

2014

Event Seeds
Prize Seeds

Secret Codes

Exclusive Seeds

Card Seeds

Code Breakers

Moshling Madness

Carte Blanche
Plush Seeds
Unreleased
Seeds
Ad blocker interference detected!
Wikia is a free-to-use site that makes money from advertising. We have a modified experience for viewers using ad blockers

Wikia is not accessible if you've made further modifications. Remove the custom ad blocker rule(s) and the page will load as expected.