Shelly Splurt is a creature who lives in the waters of The Underground Disco.
She is capable of inflating her head and uses this to her advantage to enter next years' Monster Carnival as a blimp.
Biography
Character Encyclopedia
Main article: Character Encyclopedia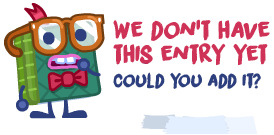 Moshipedia
Main article: Moshipedia
Made of all things sticky and bubbly, Shelly Splurt has repeatedly earned the record of holding her breath. She is currently training to become a blimp at next years' Monster Carnival. She practises her craft in Monstro City's Underground Tunnels.
Trivia
Many players used to think Shelly was an upcoming Moshling due to an edited picture of her in the Moshling Garden flooding the internet. 
Gallery
Ad blocker interference detected!
Wikia is a free-to-use site that makes money from advertising. We have a modified experience for viewers using ad blockers

Wikia is not accessible if you've made further modifications. Remove the custom ad blocker rule(s) and the page will load as expected.