The Chuckimal Glumps (also known as Talking Glumps) are a piece of merchandise, manufactured by Dragon-i Toys. They are plush toys of the Glumps which repeat what you say to them.
There are currently only four Glumps available, labelled as "series 1". They can only be bought in Toys R Us stores across the UK. They come in boxes on their own, alike the Talking Monsters or loose.
Gallery
Plushes
Videos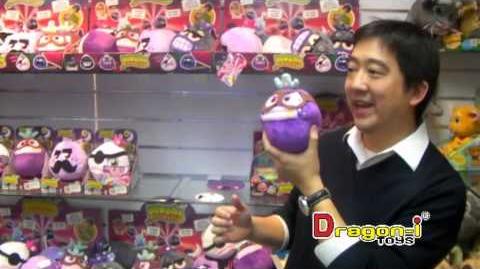 Ad blocker interference detected!
Wikia is a free-to-use site that makes money from advertising. We have a modified experience for viewers using ad blockers

Wikia is not accessible if you've made further modifications. Remove the custom ad blocker rule(s) and the page will load as expected.