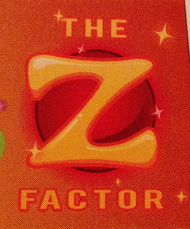 The Z Factor
is a
Monstro City
singing contest. So far it has had 9 known seasons and 
Simon Growl
 is the only known judge.
The Z Factor is a parody of the real-life show, The X Factor, however in the music video Sneezing Channels, the X factor is parodied as the M factor instead, where the judges are all Sneezing Pandas. 
Zoshlings record deal
In Season 2: Mission 10, Simon Growl said he would give the Zoshlings a 7-record deal as he was overwhelmed by their harmonic singing. In Moshi Mag issue #51, Simon says he signed the Zoshlings for The Z Factor because "they weren't great, they were out of this world amazingly goopendous", that he introduced them to "Binitta" who has been helping them with their dance moves and also stated that he will be writing their future songs.
Ad blocker interference detected!
Wikia is a free-to-use site that makes money from advertising. We have a modified experience for viewers using ad blockers

Wikia is not accessible if you've made further modifications. Remove the custom ad blocker rule(s) and the page will load as expected.