The Trashy Tulip is a special seed in Moshi Monsters that attracts Dustbin Beaver.
Players could obtain this seed by subscribing to Moshi Monsters Magazine . The code would then be sent to them via e-mail. Each code was unique and can only be used once by one monster. However, the seed is no longer obtainable due to the Loopy Lotus taking its place, followed by the Glacé Gooberry.
The player must enter the code given to obtain the Trashy Tulip then plant it along with two common seeds of any kind in their Moshling Garden to obtain Dustbin Beaver. 
Gallery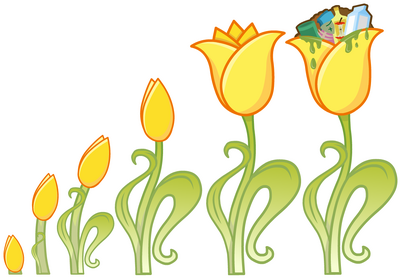 Moshi Monsters Seeds

Normal Seeds

Standard Seeds

Member Seeds

Merchandise
Seeds
Event Seeds
Prize Seeds

Secret Codes

Exclusive Seeds

Card Seeds

Code Breakers

Moshling Madness

Carte Blanche
Plush Seeds

Series 1

Series 2

Series 3

Limited Edition

Unreleased
Seeds