Hi! I Can Get You New Moshling Photos! Just Give Me The Photo And Color And I Will Put Your Name On It! If Its Your Birthday, I Will Make You A Special Birthday Photo With Your Chosen Moshling And Put A Crown On It!
I CANT MAKE THEM RIGHT AWAY! SO I HAVE TO CLOSE THIS!
Gallery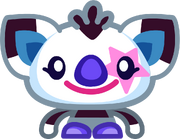 Ad blocker interference detected!
Wikia is a free-to-use site that makes money from advertising. We have a modified experience for viewers using ad blockers

Wikia is not accessible if you've made further modifications. Remove the custom ad blocker rule(s) and the page will load as expected.