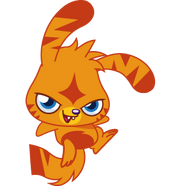 Hi, welcome to the Moshi Monsters Wiki! Thanks for your edit to the User blog:Moshi4216/Cool NEW Moshlings page.
Not sure where to start?
Want to edit an article?
Talk and more...
Check out the community portal to see what the community is working on, to give feedback or just to say hi.
So, go edit! And please leave a message on my talk page if I can help with anything else! -- Clumsyme22 (Talk) 20:18, June 11, 2012

Hi Penny,
I saw your comment on Ellis01's post about the codes.I want to ntell you two things: 1. Ellis is NEVER going to give you the code!!! 2. If you are a Moshi Monsters Magazine subcriber, Then in your next issue, you will recieve a code for the Frozen-Forget-Me-Not seed. Use this seed to obtain leo by planting it with two normal seeds from the seed cart or super seeds shop.
Snoopman14 (talk) 13:22, December 9, 2012 (UTC)Snoopman14Snoopman14 (talk) 13:22, December 9, 2012 (UTC)
Dear PennyxScamp 4 Ever!
I am so sorry to keep you waiting for your codes, we are just low in stock on those codes at you need at the moment, I shall write you down on the waiting list, and keep you in mind if any of the codes you want, get delieverd to the code shop. Thank you so much for your pationts.
Monster High Vs Bratzillaz XD (talk) 11:02, January 27, 2013 (UTC)